Kosovo's Endgame. Sovereignty and Stability in the Western Balkans
Aristotle Tziampiris
Athens: IAA, 2006
International Relations and the Macedonian Issue
Aristotle Tziampiris
Athens: ELIAMEP, 2003 (in Greek)
Greece, European Political Cooperation and the Macedonian Question
Aristotle Tziampiris
Aldershot: Ashgate Press, 2000
17/09/2020:
Αριστ. Τζιαμπίρης: Το βασικό «όπλο» της Ελλάδας στην Ανατολική Μεσόγειο
20/01/2019:
Договорот од Преспа ќе помине во парламентот, а ќе го почитува и Мицотакис, иако е против него
Recent Activities
Some Videos may not play in the U.S.A.
Inaugural Speeches [Salamis & Democracy - 2.500 years after]
Monday, September 28, 2020
On the occasion of the 2500th anniversary of the great historical event of the Battle of Salamis, which saved Greek Culture and Democracy, the Delphi Economic Forum, the University of Piraeus and the University of Thessaly are organizing an International Conference entitled: "Salamis & Democracy: 2.500 years after"
Webinar: 2,500 Years from the Battle of Salamis
Monday, September 28, 2020
The Department of International & European Studies of the University of Piraeus and the Council for International Relations - Greece present the Webinar: 2.500 Years from the Battle of Salamis.
Eastern Mediterranean Conflict where complicated diplomatic intervention is required
Sunday, September 13, 2020
SCHOLARS' CIRCLE - The Eastern Mediterranean has long been a powder keg for potential conflict, particularly between Greece, Turkey, and Cyprus. A more aggressive Turkish push in the region to drill for oil and natural gas has raised the stakes. On today's show we explore the potential for conflict and the impact of this drilling has on climate change initiatives in Europe.
The Daily Roundup
Thursday, August 27, 2020
Tensions remain at an all time high in the Eastern Mediterranean as Turkey continues its provocations, challenging Greece's maritime rights in the region. In the meantime, Germany is attempting a diplomatic mediation, while EU ministers are meeting to discuss possible sanctions against Turkey. Dr. Aristotle Tziampiris joins us from Athens today with his analysis.
Transatlantic COVID-19 Cooperation
U.S. Speaker Series - Transatlantic Voices,
D.Wilson - Executive VP Atlantic Council,
H.E. G.R.Pyatt - U.S. Ambassador to the Hellenic Republic
Moderators: A.Tziampiris, S.Litsas
The role of educational programs in the equal representation of women in leadership
Delphi economic forum
A multi-session online event organized by Women On Top with the support of the U.S. Embassy in Athens and Coca Cola 3E, and in cooperation with Women Act and Lean In Hellas.
Turkey, Greece brace for standoff over Cyprus gas drilling plans
AlJazeera
Al Jazeera's John Psaropoulos reports from the Greek capital, Athens.
Greek Foreign Policy
in the 21st century
The global energy map changes underwater gas fields in Cyprus
The Themistocles Prize, to the honorary ambassador and Secretary General of the Presidency of the Hellenic Republic, G. Gennimatas
The Future of Hellenism in America at American Hellenic Institute - Athens Chapter
Greek-American Relations - University of Piraeus & University of Macedonia
"1st Promytheus Lecture" by Ambassador Geoffrey Pyatt at the University of Piraeus
Speech by N. Christodoulides at a conference at the University of Piraeus
The George Washington University - "New Approaches to Research in the Eastern Mediterranean"
Honorary Doctorate awarded to Israeli President Reuven Rivlin by University of Piraeus
Commissioner D. Avramopoulos received Themistocles Prize from the University of Piraeus
Academy of Energy in association with Greek Energy Forum & University of Piraeus
ELPE: 19 Scholarships to postgraduate students - video from capital.gr
[in Greek]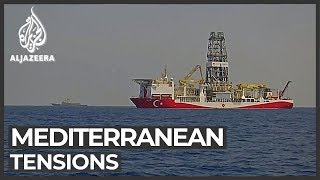 Turkey, Greece brace for standoff over Cyprus gas drilling plans - Al Jazeera, January 24, 2020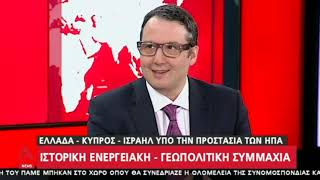 Historical Geopolitical Alliance on Energy - AlphaTV News, March 20, 2019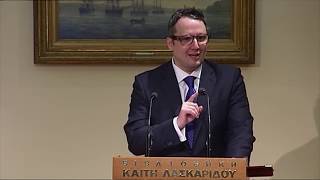 "Prometheus" Annual Energy Lecture, Opening Remarks, March 5, 2019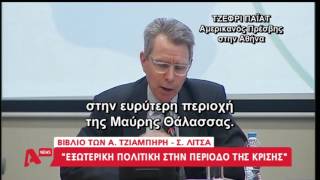 AlphaTV: Book Presentation "Foreign Policy under Austerity" - S. Litsas & Α. Tziampiris May 29, 2017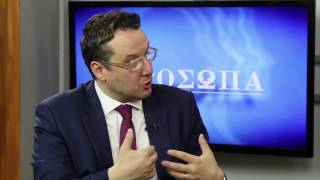 NGTV: Interview of Dr. A.Tziampiris on relations between Greece and Israel
May 8, 2017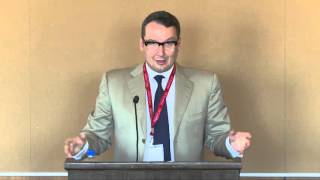 USC Global Leadership Summit 2016: Aristotle Tziampiris
April 30, 2016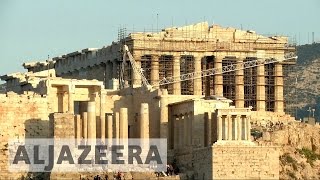 Al Jazeera: Greece hopes Obama visit will aid economic recovery November 14, 2016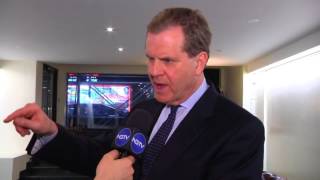 NGTV: Book Presentation "The Emergence of Israeli-Greek Cooperation" A.Tziampiris April 22, 2015
Conference on Critical Issues in the Eastern Mediterranean
November 17, 2014